Summer Solstice Event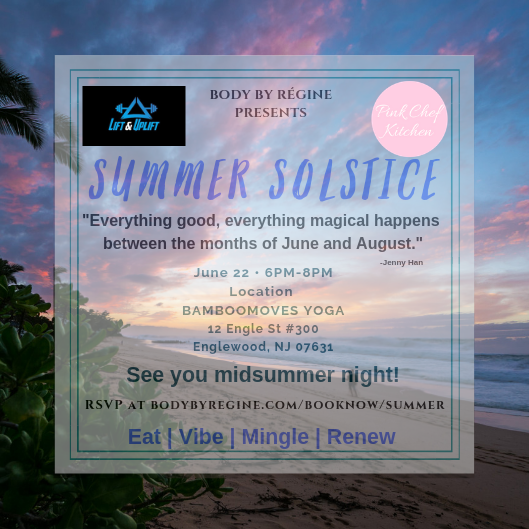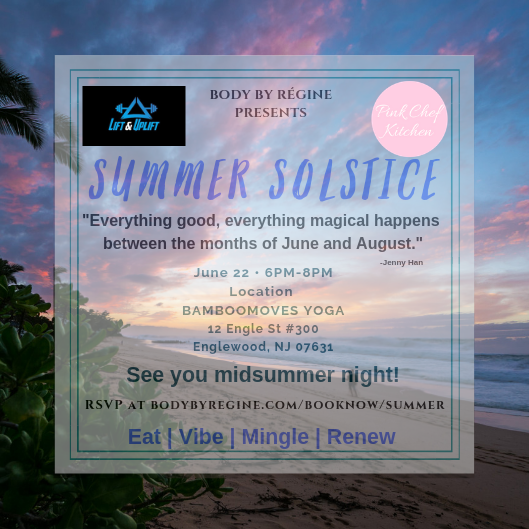 Summer Solstice Event
"Everything good, everything magical happens between the months of June and August."
Join us for the Summer Solstice! An evening filled with healthy light bites & sips, good vibes, mingling, renew & review manifestation, and meditation accompanied by singing bowls. Perfect to meet new like minded friends while starting the summer off right!
Please RSVP as space is limited.
*For all ages. Children are welcome & free under the age of 14.
Live Better. Feel Better. Be Your Best You!